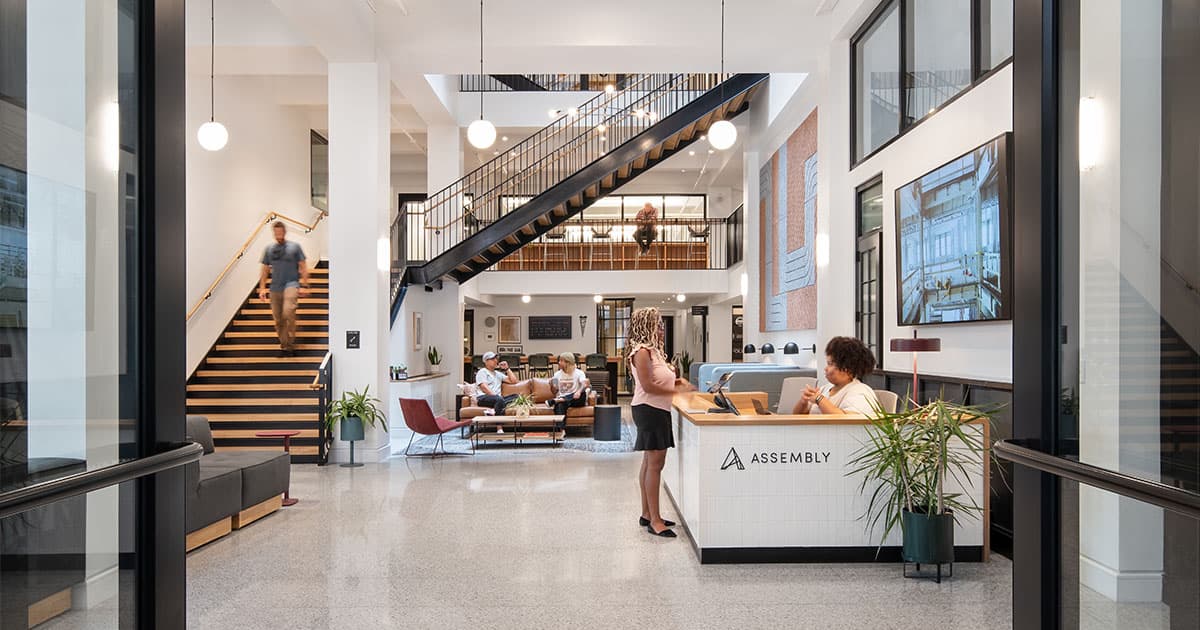 We are excited to formally introduce you to the front door of the Norfolk Innovation Corridor: Assembly!
Assembly, located in the heart of downtown Norfolk, Virginia, is designed to foster connections and spark new ideas. It stands as a symbol of inspiring creators and tech innovators together in one iconic building campus.
Assembly intentionally placed itself in the core of the city to allow local creatives to make their mark on this growing city. The home of 757 Angels, 757 Accelerate and 757 Startup Studios as well as other innovative companies, Assembly catalyzes the diverse energy surrounding the area's entrepreneurial ecosystem.
Check out this video from the Curate 757  series as WHRO walks us through Assembly's physical building. Drew Ungvarsky, the founder, CEO, and of Grow Interactive started with a unique vision for Assembly. He desired to make it the center of gravity for Norfolk-based technology and creative companies to collaborate under one roof. Putting all kinds of brands, products, and services from around the world, all located centrally in a physical building, speaks to the innovation and goals of Assembly. Taking multiple companies with similar goals and hosting them all under one roof creates the opportunity for them to make a huge mark on the community, a mark that is larger than they could ever make simply on their own.
Purposefully creating a space for spontaneous collisions of multiple companies with like-minded individuals proved to be one of the many purposes behind the curation of this coworking space. Once this idea was in place, the physical form of the building was simply a tangible expression of all that was to come from inside the building – collaboration, growth, innovation, resilience, and more. With a vision closely aligned with the Assembly, the NIC is proud to be a community partner.
Assembly has positioned itself as far more than a coworking space, and the Norfolk Innovation Corridor is proud to call Assembly our front door. Together, we push forward with resilience into 2023 and far beyond. The best is yet to come!