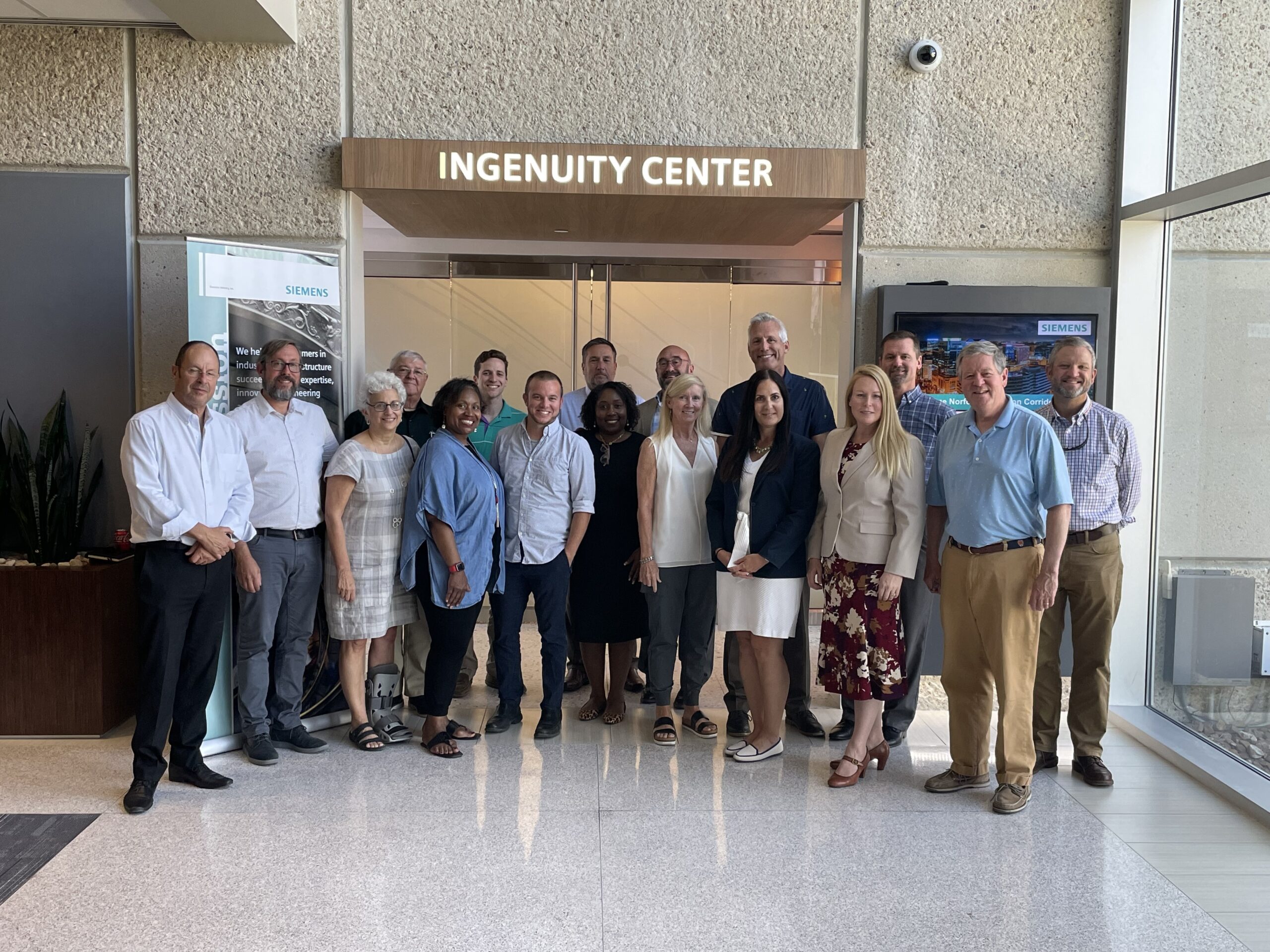 In looking back on 2022, we wanted to highlight one of our favorite moments with the Norfolk Innovation Corridor, which took place in September. Fourteen representatives from the NIC team traveled to Austin, Texas, to visit the Siemens Ingenuity Center and the Austin Innovation District.
The Norfolk Innovation Corridor aims to encourage growth in entrepreneurship and innovation, attract new technology startups, retain a talented workforce, develop a dense community of entrepreneurs and innovators, and provide career opportunities locally.  These goals translated directly to our visit to the Siemens Ingenuity Center, where our team was able to explore the latest technologies.  
Siemens crafted a two-and-a-half-day conference dubbed "The Art of the Possible" specifically tailored to the NIC's interests.  We met with thought leaders and industry experts to learn about the latest technologies in smart cities, e-mobility, cybersecurity, healthcare, and workforce development.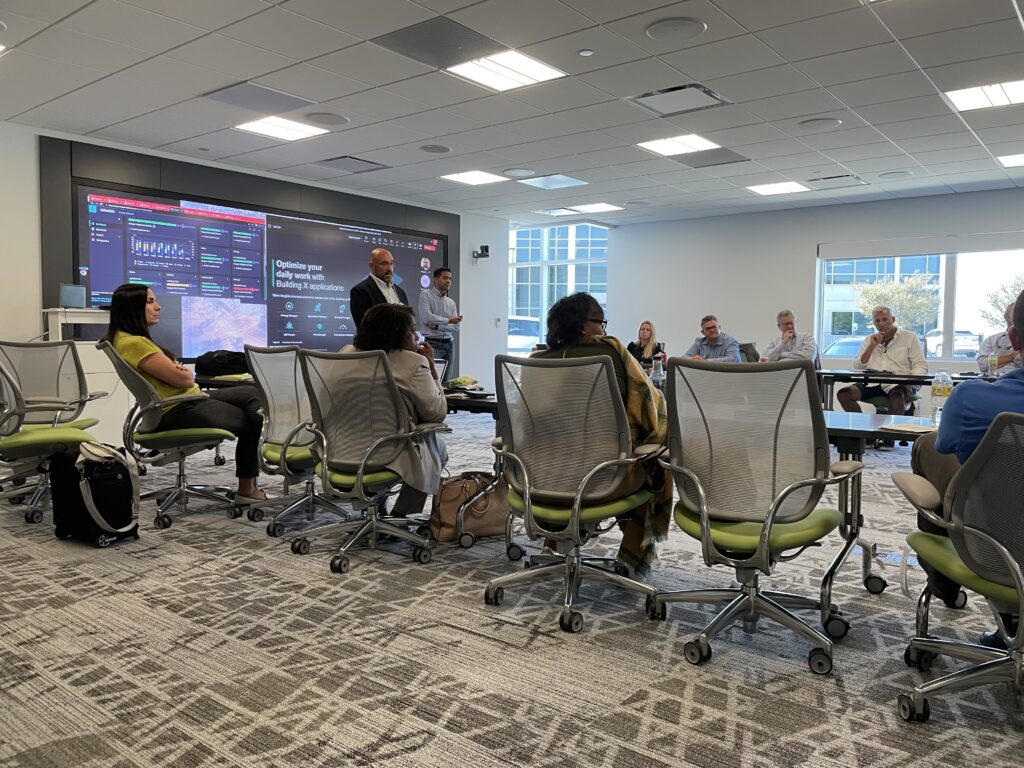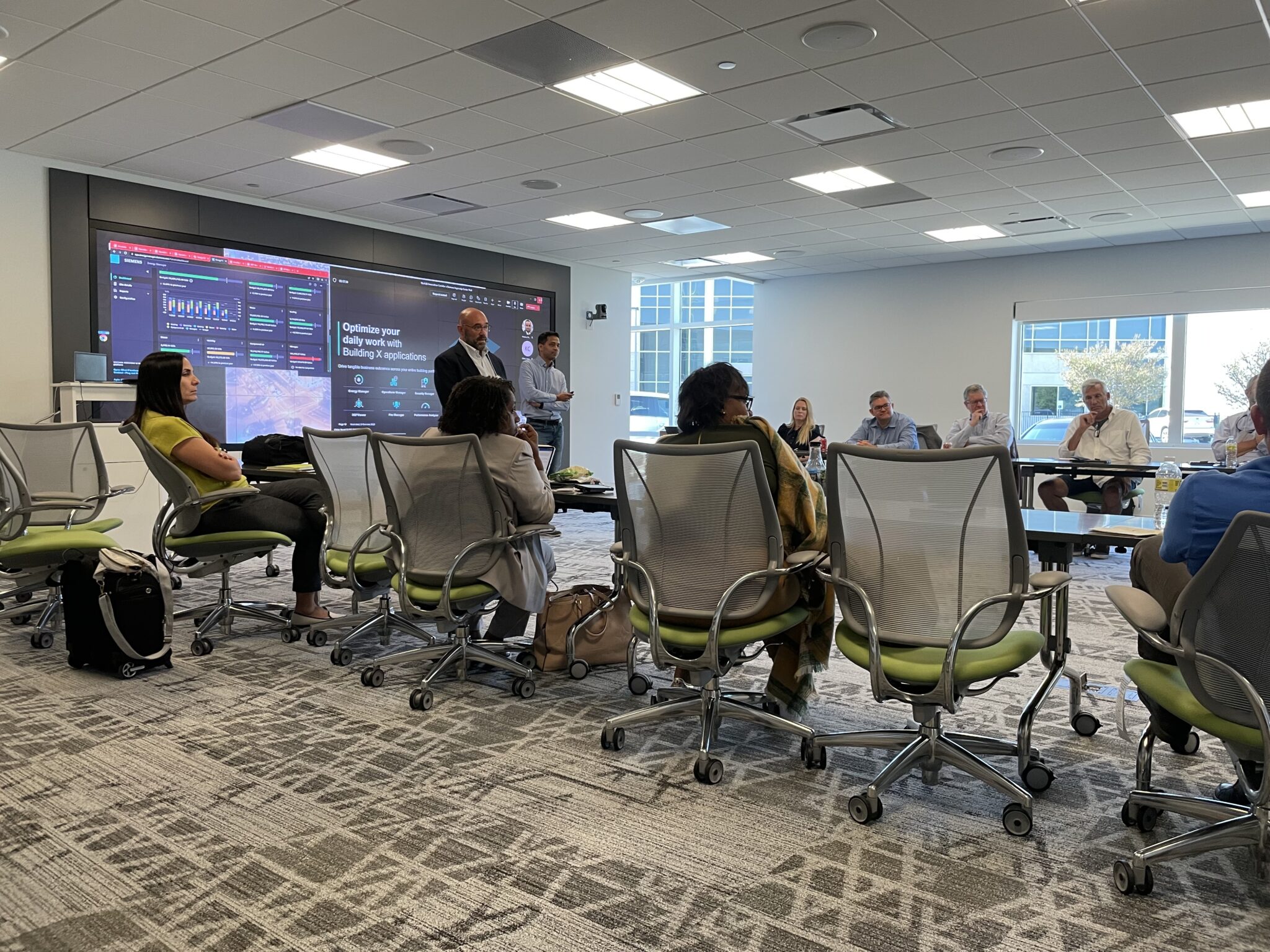 Participants in the trip included Dr. Aurelia Williams and Davida Harrell-Williams of Norfolk State University (NSU), Paul Olsen and John Hasher of Old Dominion University (ODU), Bob Armstrong of Eastern Virginia Medical School (EVMS), Paul Robinson of RISE Resilience, Thom White of Work Program Architects (WPA), Shawn Avery of Hampton Roads Workforce Council, and Tara Ramsey of Instant Systems as well as NIC Officers – Chair Donna Phaneuf of VIA design, 2nd VP Renee Howard of KPMG, Founding Director Chuck McPhillips of Kaufman & Canoles – and Executive Director Linda Peck. 
We were all excited to learn how Siemens is impacting innovation and how we can apply these same principles to the Norfolk entrepreneurial community. Highlights included sessions on City/Government Resiliency and Sustainability, Life Sciences and Digitalization, E-mobility, and Cybersecurity – all subjects that relate directly to our goals for the Corridor and the City of Norfolk. The insights gained from these breakouts were incredibly beneficial for us as we were able to connect with like-minded individuals who understand our mission and vision and can share their own stories. 
NIC also had a briefing from the leadership of the Austin Innovation District and its governing body, Capital City Innovation.  Similar to the NIC, Austin Innovation District aims to connect the innovation community, invest in innovation projects and build regional workforce capacity.  We also had a first-peak, private tour of the newly finished Innovation Tower, the flagship building of the Innovation District. 
The Norfolk Innovation Corridor and the Siemens Ingenuity Center share quite a few goals, including the desire to drive innovation, enhance workforce development, and advance sustainability and resilience.  Despite its age (175 years old) and its size (300,000 employees worldwide), Siemens is eager to explore partnerships with the NIC. Exciting conversations are underway.
NIC Executive Director Linda Peck has regularly scheduled meetings with David Weaver, Solutions Director at Siemens, to strategize how Siemens can support the greater community of Norfolk and implement collaborative solutions.  David and the team at Siemens are excited to be working with the NIC.  David notes, "NIC represents a dynamic multi-faceted relationship between many interested parties that have a common set of goals – DEI, Sustainability, workforce development, economic vitality, and innovative excellence. Working with the thought leaders from this community, we all become stronger." 
We are very thankful to the Siemens Center for hosting us in Austin and exploring creative solutions to drive innovative and resilient growth for Norfolk Innovation Corridor and our region in 2023!